6 December 2017
Corriere della Sera – Health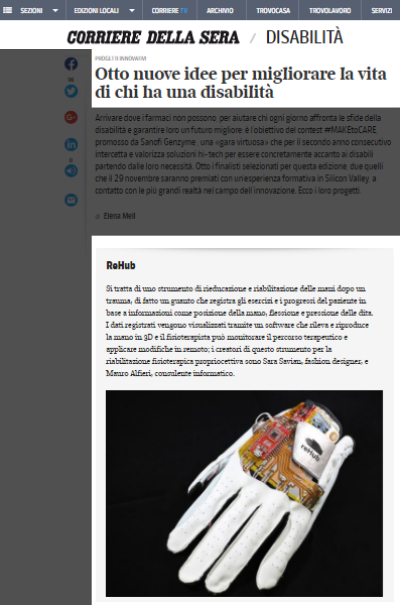 Corriere della Sera, famous Italian newspaper, wrote about reHub project in the Health / Disability section.
The article describes reHub project as one of the new ideas that will "improve life for people with disabilities".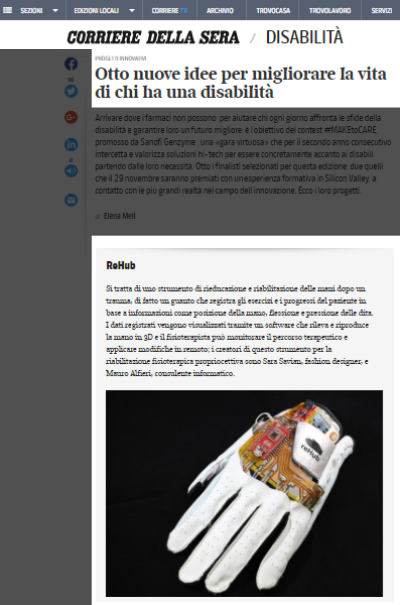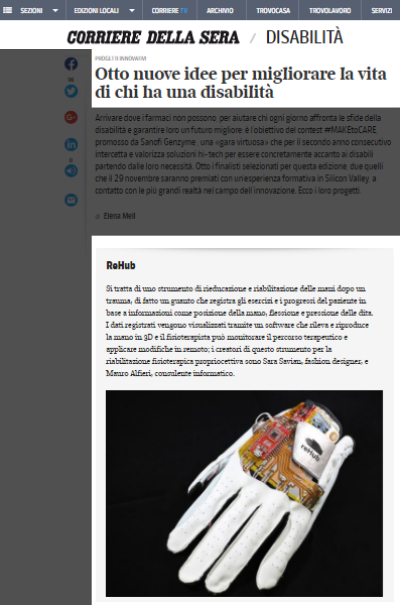 You can read the original post on www.corriere.it : journalist Elena Meli writes about  #MAKEtoCARE contest by Sanofi Genzyme. The contest is a «virtuous race» between selected makers from the 5° edition of Maker Faire Rome 2017 that made innovative solutions for people with disabilities.