25 January 2018
Il Messaggero – reHub among the best ideas to solve disability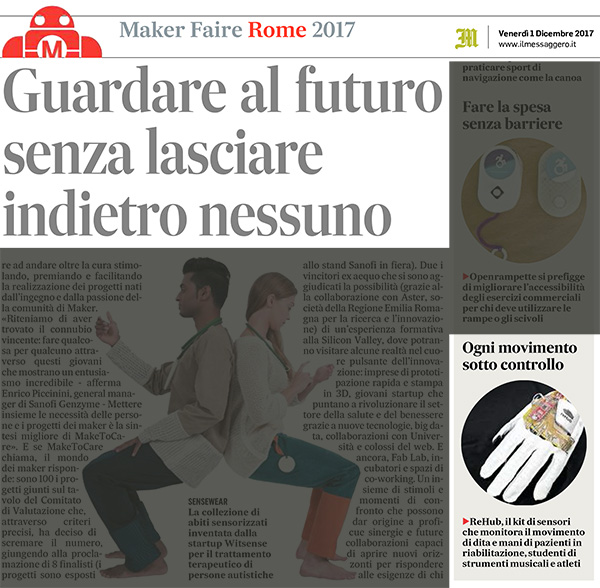 Il Messaggero wrote a review of MakeToCare2017 projects entitled
"Rewarded the best hi-tech ideas and innovations dedicated to disabled people and to overcome disability problems"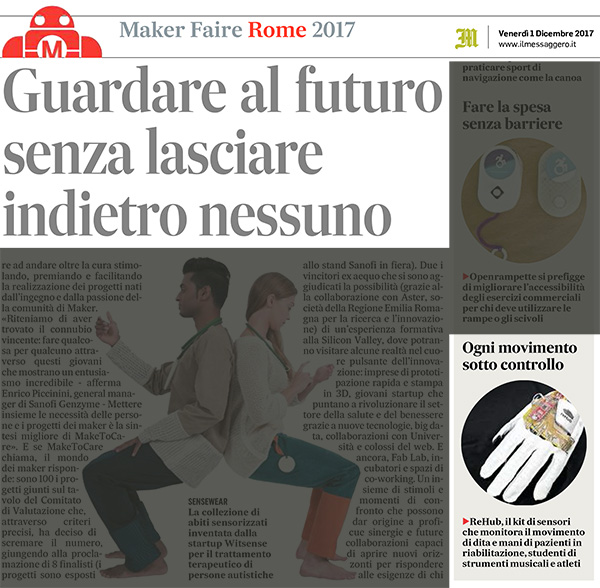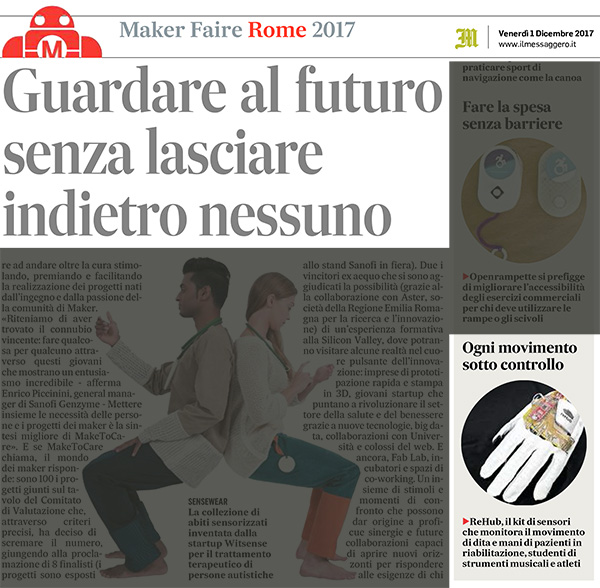 reHub was one of the final projects selected by Sanofy, as you can see in the picture above, is the glove-kit that allow physiotherapists to monitor the patient's fingers and hand movements.
reHub is an open-source project that aims to make an hand rehabilitation tool accessible to everyone.
By making remote rehabilitation possible, the patient can perform the assigned exercises every day at home and send the data to the physiotherapist.
The physiotherapist is able to monitor the therapy and perform quick corrections helping the patient  to regain a correct mobility of fingers and hand.
Sara, reHub's team, talks about the idea and developments of reHub project on stage at Make to Care event planned by Sanofi Genzyme: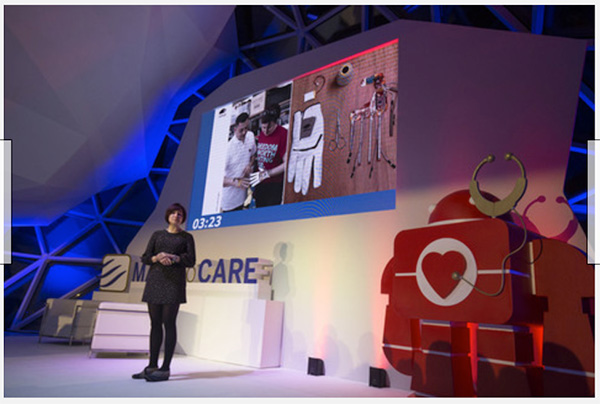 you can see Sara's talk on FaceBook reHub page.